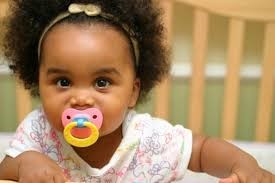 INTRODUCTION
Teething is a natural process of infancy involving tooth eruption which commences from between 4  months to about 3 years of age. The child's gum becomes sore as the new tooth pushes on the gum. The pressure of the tooth pushing against the gum can make baby's mouth hurt.
Once the mouth hurts, discomfort is bothersome to the baby, thus tendency to not want to eat any food. Your baby may cry because of hunger pangs. During teething, baby gum is irritable and as a result may not feed well, thereby causing the child to cry often.
SIGNS / SYMPTOMS
Swollen, tender gums
Fussiness and crying
A slightly raised temperature (less than 38°C)
Gnawing or wanting to chew on hard things
Lots of drool
Changes in eating or sleeping patterns
Mild chin rash due to constant saliva drooling on the chin
WRONG MYTHS
There are symptoms which you should not expect to see in your baby during teething. Such includes:
High fever (more than 38°C)
Diarrhea and watery stools,
Red eyes,
Coughing and vomiting.
These symptoms are not normal and not associated with teething. If you notice them, contact your doctor immediately.
HOW TO CARE FOR YOUR TEETHING BABY
Clean your baby's teeth with a warm wet wool or soft brush. Do this in the morning and after every meal.
Babies love to chew or bite on anything they find when they are teething to ease their gums. To prevent picking things from the floor, cold teething rings or pacifier can be given to the child. Approved teething rings are made of plastic and do not choke. Ensure you clean the teething rings regularly.
During teething, make sure your baby eats well to remain healthy. Boiled carrots, dry biscuits and fruits such as apple are good foods that the baby can chew on. Foods that you give to your baby should be sugar free in order to prevent tooth decay.
Do not put a dummy or pacifier on a chain around baby's neck to avoid strangulation. The baby's gum should also not be cut for any reason as this would cause infection.
Visit the Dentist regularly for checkup of your baby. The doctor can tell you how to get approved teething rings and also other ways of caring for your baby and the teeth.