EYE HEALTH IN THE AGE OF COVID-19
Some of the eye conditions that have been associated with bad cases of COVID-19 include:
Epiphora: excessive tearing beyond normal. This results when either your lacrimal glands produce an unusually large amount of tears or your tear ducts are blocked by inflammation, preventing proper drainage.
Redness with or without swelling the conjunctiva: Your conjunctiva is the transparent lining that covers the front of your eyeball and the inside of your eyelids.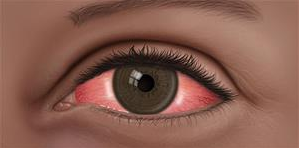 (Please note that several other more common conditions such as dry eyes, dust exposure, glaucoma, allergies, common cold can cause all the above listed, so do not panic or become fearful, simply observe first and consult an eye specialist when in doubt)
TO DO list:
Eat healthy.
Take interest in other people's welfare.
Take brief walks outside to reduce the risk of  diseases of sedentary lifestyles such as obesity, hypertension etc that can adversely affect eye health.
If you are currently on glaucoma medications, do use as prescribed and don't forget to get refills on time.
Stay away from contact lenses for now, use your glasses. Eye glasses can actually act as a good shield against nasty bugs and discourages you from touching your eyes. Who says glasses are for nerds?